Che's granddaughter slings carrots, not bullets
Submitted by Sahil Nagpal on Fri, 06/19/2009 - 05:32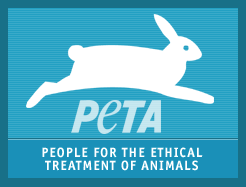 New York - Lydia Guevara, granddaughter of the late revolutionary idol Ernesto "Che" Guevara, is set to star in a campaign to encourage a vegetarian diet for the organization People for the Ethical Treatment of Animals (PETA).
Guevara, 24, is set to be photographed with the beret that was her grandfather's trademark. She will be barechested, but demurely covered with a cartridge belt full of carrots rather than bullets.
PETA's communications director Michael McGraw told the German Press Agency dpa that Guevara was chosen both as the granddaughter as the world-famous Argentine-born revolutionary and because she is actually a vegetarian.
With the slogan "Join the vegetarian revolution," the campaign will be one of PETA's major efforts in the third quarter of this year. It is set to be launched in Buenos Aires in Spanish, but there are plans to use it also in English, German, Chinese, Italian and French.
McGraw said the campaign design drew inspiration from both Che Guevara's revolutionary spirit - with his beret and the cartridge belt - and the cover of the 1999 compilation album from The Pretenders "Viva el amor!", which shows singer Chrissie Hynde lifting her fist.(dpa)