Chevrolet sells its first 2014 Corvette Stingray for $1.1 million at auction
Submitted by Devang Murthy on Tue, 01/22/2013 - 17:27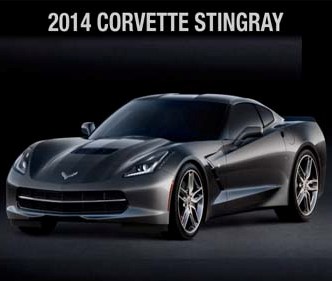 Shortly after Chevrolet's introduction of the 2014 Corvette Stingray - the seventh-generation model of the popular Corvette vehicle - at the 2013 Detroit Auto Show, the first unit of the newly-unveiled model was sold for a staggering $1.1 million to a NASCAR team owner, Richard Hendrick.
It was at the Barrett-Jackson car auction in Scottsdale, Arizona, where the first 2014 Corvette Stingray - with a VIN ending in 0001 - was sold. Since the auction was a charity event, the sales proceeds will go to the College for Creative Studies, Detroit.
Despite the fact that there has thus far been no official disclosure about the pricing of the 2014 Corvette Stingray, NBC estimates the vehicle to cost less than $55,000 for the base model. As such, the $1.1 million which Hendrick has paid for the first 2014 Corvette Stingray marks an amount which is nearly 20 times more than the expected sticker price of the vehicle.
Nonetheless, with the 2014 Corvette Stingray moving into the production phase later this year, the first model of the vehicle will be delivered to Hendrick, with all the customizations required by him, by fall this year. When Hendrick receives his 2014 Corvette Stingray, he will become the owner of one of the most capable Corvette models ever; given the fact that the vehicle will be powered by the new LT1 6.2-liter V8 engine, enabling the vehicle to produce
450 horsepower and 450 pound-feet of torque, speed up from 0-60 in barely 3.9 seconds!