Coffee fest to focus on market opportunities in India
Submitted by Satish Kumar on Tue, 10/06/2009 - 17:29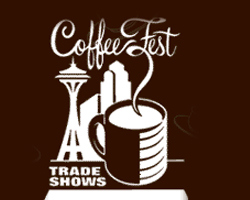 Bangalore, Oct 6  The India International Coffee Festival (ICCF 2009) that kicks off here Wednesday will focus on the domestic opportunities for international players and global trends in the plantation commodity.
"The international coffee community has recognised the huge potential of the Indian market. The fest will focus on unlocking this potential by showcasing the opportunities in the domestic market," state-run Coffee Board chairman G. V. Krishna Rau told IANS.
As India's premier bi-annual coffee fest, the three-day event will deliberate on topical themes, including sustainable production, entrepreneurship, brewing and packing technologies.
Major coffee-producing and consuming countries such as Brazil, Britain, Costa Rica, Germany, Italy, Japan, Sweden and the US are participating in the conferences and exhibition at the fest.
About 500 delegates comprising growers, roasters, brewers, exporters and equipment manufacturers from 15 countries, including India, are attending the event, which will be inaugurated by Commerce and Industry Minister Anand Sharma.
Dignitaries at the event include Law Minister M. Veerappa Moily, International Coffee Organisation (ICO) executive director Nestor Osorio, Neumann Kaffee Gruppe managing director Neil Rosser, P&A international marketing director Carlos Brando, Tata Coffee chairman R. K. Krishna Kumar and Amalgamated Bean Coffee Trading chairman V. G. Siddhartha.
"Apart from creating business opportunities, the festival will serve as a catalyst in the fast-growing Indian retail chain and consumer market, letting participants explore innovations, network and conduct business," Rau said on the eve of the fest.
Though India exports about 70 percent of its coffee production, fast-food culture, disposable incomes, demographic dividend and change in consumption patterns have spawned about 1,000 retail chains and outlets such as Cafe Coffee Day, Barista and Qwiky's across the country, boosting domestic consumption and popularising the aromatic brew.
According to a study by the planters' association, coffee consumption in the domestic market has increased to about 80,000 tonnes from 55,000 in 2004-05 after decades of stagnation. The niche coffee retail format has been growing at 10-12 percent a year, with branded coffee accounting for 53 percent of sales, unbranded 40 percent and cafes seven percent.
"The fest will serve to broaden the footprint of the Indian coffee industry in the domestic and international markets. It's an ideal arena for global and Indian firms to showcase their products and technology," event coordinator and a leading coffee planter Anil Kumar Bhandari said.
About 70 percent of the coffee is produced in Karnataka, with two other southern states Kerala and Tamil Nadu contributing the remaining (30 percent) production.
The expo will showcase the entire coffee supply chain, with 40 leading national and international suppliers, growers, roasters, equipment exporters, importers, manufacturers and retail chains displaying their products and technologies.
Among the international firms at the expo are roasting machines leader Probat of Germany, espresso coffee machine major CMA of Italy, coffee grinders major Mahlkonigs from Germany, Kona Coffee from the US, Ditting from Switzerland and Scholari Engineering from Germany.
Leading companies such as Tata Coffee, Nestle India, Lavazza, Hindustan Unilever, Ranaday Exports, Lakshmi Brooke Coffee, Allanas and Eight O'clock Coffee will showcase their products and brands.
The conference programmes and skill building workshops will generate interactive opportunities for speakers and delegates.
"The expo will offer opportunity to the stakeholders to meet the best in the industry, find answers to questions like how to make a perfect coffee at home, how to grind and roast coffee to get consistent, quality output, new vending machines that can be installed in offices or as a one-point solution to the aspiring coffee community to help set up their own cafes," Bhandari noted.
The conferences have been designed to give delegates a common platform to discuss the emerging trends and best practices in the coffee industry.
"Sustainability is one of the most debated topics worldwide. Climate change and fluctuating weather patterns have impacted the production of quality coffee worldwide. There is a need to address this challenge globally, as we have greater stake," Rau said. (IANS)