Congress to oppose Gujarat compulsory voting bill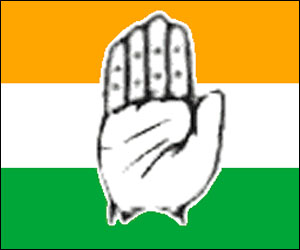 Gandhinagar, Dec 17 : The Congress Thursday announced it would oppose the two bills of the Gujarat government that seek to make voting mandatory in local self government elections and propose capital punishment for makers of spurious liquor in prohibition-bound Gujarat.
The decision was taken at a meeting of the Congress legislature party here, as the brief, three-day Gujarat assembly session began.
Though no major business was transacted Thursday with the house adjourning after paying homage to the legislators who passed away recently, the two bills are expected to be taken up over the next two days.
The Gujarat Local Authorities (Amendment), Bill 2009 proposes to make voting compulsory in all seven municipal corporations, 159 municipalities, 26 district panchayats, 223 taluka panchayats and the 13,713 village panchayats of the state.
In keeping with the provisions of the bill, all registered voters in the state will be required to vote and those abstaining will be summoned by the local election officer to submit a valid reason with proof within a month. Subsequently the government will decide on what action would be taken against defaulters.
Congress state chief Siddartha Patel, who announced the party's decision to oppose the bill termed it "thoughtless, impractical and lopsided".
"It is the poor tribals who migrate in search of work who will suffer while the likes of Mr L. K. Advani who are outside the state will be exempted. This is a political move which aims to arm the government of the day with excessive powers of selective action and will encourage corruption," he added.
Patel said that the acting Governor S. C. Jamir had already returned the controversial Bombay Prohibition (Gujarat Amendment) Bill, 2009 to the state assembly for reconsideration Nov 3.
The bill sought to amend the Bombay Prohibition Act 1949 to prescribe death sentence or imprisonment for life for the person who manufactures or sells spurious liquor when someone dies after consuming it.
Patel said that it was basically a policing problem caused by corruption which could be dealt with through strict implementation of the existing laws. "Everybody knows where the problem lies and its solution. Going against the grain of fundamental rights to make political statements does not auger well," he added.(IANS)