Corporation Bank to raise funds in 2 years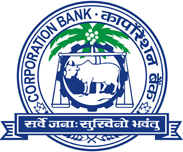 Corporation Bank has informed that it is planning to raise Rs 2000 crore in coming two years. A top official of the bank has informed that the firm has to raise funds in the fiscal year 2011 in order to meet the credit growth.
As per JM Garg, Chairman and Managing Director of Corporation bank, the bank firm is looking forward to fetch 2000 crore in the current financial year from the combination of Tier-I and Tier-II capital.
Apart from that, it may entre to the equity market too. Around Rs 3000 crore is expected to be raised via a rights issue or a follow-on public issue in the next fiscal year.
The Chairman has said that the bank will approach the government to bring either 1:2 rights issue or a follow-on offer in the next year. This will depend upon the market condition according to him.
Mr. Garg has also revealed that the bank is targeting a growth of 25% in loans during the fiscal year 2011. He is expecting to maintain a net interest margin of 2.55-2.6%.