Crude oil price touch $106 per barrel
Submitted by Rajvir Khanna on Thu, 03/08/2012 - 23:08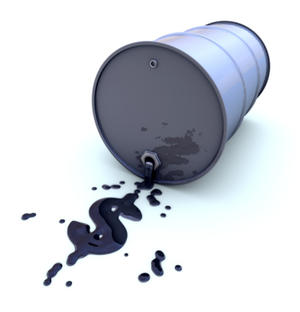 Crude oil prices in the international markets have touched the level of $106 a barrel on Thursday amid continuing uncertainties over the Iranian nuclear issue.
The benchmark oil for April delivery rose 21 cents to $106.37 in the New York Mercantile Exchange. The contract increased by $1.46 to settle at $106.16 per barrel in New York on Wednesday.
Iran is suspected of covertly developing nuclear weapons, a charge it denies and maintains that it has the right to harness civilian nuclear energy for generating power. The price of crude oil has been increasing in the international market due to concerns over a standoff between the western courtiers and Iran over its nuclear programme.
The governments in Europe and the US are urging Asian countries to reduce oil imports from Iran so as to make their sanctions more effective in order to force Tehran to come clean on its nuclear programme.
Low spare production capacity and crude inventories has also resulted in an increase in oil prices. The International Energy Agency says that crude inventories in developed countries are lower than average and this might be affecting the prices of crude oil prices.