'Dandiya on skates' latest rampage in Surat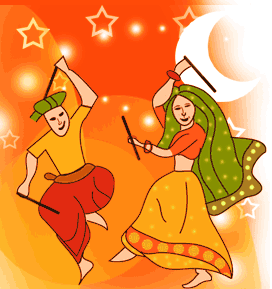 Surat, Sep. 22 : Adventurous youngsters in Surat have taken the festive Dandiaya fever a step further by displaying the traditional dance on roller skates.
'Dandiya on skates' seems to have swept across the city, with 250 students performing during a recent show.
"Around 250 students have participated in the dandiya and garba dance programme on skates. They have been practicing it for two years. Now they have learnt how to perform dandiya on skates properly," said Meena Modi, a skating teacher, whose brainchild is 'Dandiya on skates'.
Dandiya lovers lapped up every bit of the music and dance. Specially, young boys and girls in particular enjoyed this experience.
"I like skating very much. More than studying, I like to do skating. I like to do dance on skates," said Shivang Aggarwal, a participant.
Dandiya is an immensely popular traditional dance form among the Gujarati community.
"Navratri," which literally means nine lights, is observed twice a year. It lasts for nine days in honour of nine manifestations of Hindu goddess Durga and falls in the months of April-May and September-October. (ANI)