Daniel Craig's battle to master Russian accent for 'Defiance'
Submitted by Kiran Pahwa on Sat, 01/10/2009 - 17:25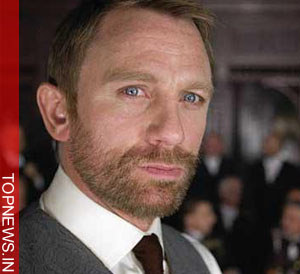 London, January 10 : Daniel Craig had been struggling to get his Russian accent right for his new movie `Defiance', according to co-star Jamie Bell.
Bell revealed that the James Bond actor had been so anxiety-stricken that he, along with the rest of the cast, repeated his lines in private to avoid being heard - since it was so bad.
"Everyone was so nervous about their accents," the Daily Express quoted Bell as telling BBC Radio One.
"We literally turned up on the set on the first day of rehearsals and everyone was saying their lines very quietly.
"No-one wanted to give away how bad their accent actually sounded, Daniel included.
He continued: "I actually got off lightly. Daniel (Craig) and Liev (Schreiber) actually had to speak fluent Russian, which isn''t the easiest language to master. So I got off lightly. I just had to do a kind of Belarusian accent." (ANI)