Decks clear for GMR to sign power pact in Nepal
Submitted by Sarthak Gupta on Mon, 08/12/2013 - 19:30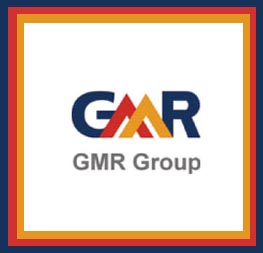 Kathmandu, Aug 12 : The Nepal government and India's GMR Group will now go ahead to build the 900 MW Upper Karnali project in the western part of the country. Nepal's Supreme Court Sunday vacated a stay order, paving the way for further negotiations on a Power Development Agreement (PDA) between the two sides.
Without the PDA, the project cannot move ahead. The Investment Board of Nepal (IBN), a government entity that facilitates mega projects including hydropower projects of 500 MW and above, will hold negotiations on the PDA with GMR Energy.
GMR and its consortium companies GMR Energy, GMR Infrastructure and Italian-Thai Development Project Company had earlier signed a Memorandum of Understanding (MoU) with the government for developing the project.
The Supreme Court in its July 23 order had asked the government not to proceed with the PDA negotiations with GMR.
"It means the government can go ahead with the PDA negotiations, it can do so with the scrapping of this interim order," said Shreekant Poudel, spokesperson of Nepal's Supreme Court, after a division bench of Acting Chief Justice Damodar Prasad Sharma and Justice Prakash Wosti Sunday evening vacated the stay order.
The bench was responding to a petition filed by 29 people of the project-affected areas. They had demanded that all past agreements reached with GMR and its survey licence were illegal and the MoU signed between the Government of Nepal and GMR Energy on Jan 24, 2008 to develop the project had ignored the rights of the locals in the affected areas.
At the time of the MoU signing on Jan 24, 2008, GMR had agreed to provide 27 percent free equity and 12 percent of the energy produced from the Upper Karnali project to Nepal.
The petitioners claimed that GMR had failed to comply with the provision of starting the project within three months of signing the MoU and furnishing a progress report every six months as per the Electricity Regulation.
IBN Chief Executive Officer (CEO) Radhesh Pant told media that the apex court's latest ruling has paved the way for resumption of PDA negotiations that had been halted since the interim order was issued.
"The PDA negotiation with the GMR is going well, as there has been convergence in most of the significant issues," he said.
Apart from Upper Karnali, GMR is also developing the 600 MW Upper Marsyangdi hydropower project.
Before giving the final verdict, the Supreme Court will hear explanations from the Prime Minister Office, Ministry of Energy, Ministry of Environment, Science and Technology, Ministry of Finance, Ministry of Forests and Soil Conversation, Department of Electricity Development, GMR Upper Karnali Hydropower and GMR Consortium on why the concerns raised by the locals were ignored and why their grievances were not addressed. (IANS)
Technology Sector