Delhi-Gurgaon expressway now offers toll-free ride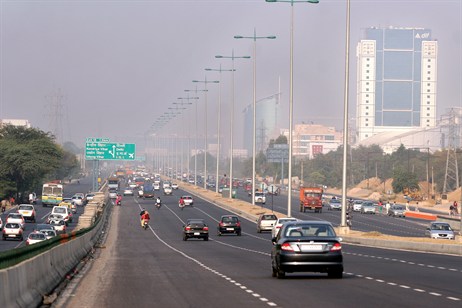 Commuters can finally travel on the Delhi-Gurgaon expressway for free without suffering huge traffic snarls at toll plazas as the expressway has been made toll-free.
The Delhi-Gurgaon expressway which links the national capital and the satellite town in Haryana is used by lakhs of commuters daily. The Gurgaon toll plaza had been a major traffic bottleneck on the busy expressway.
The private toll operator Delhi-Gurgaon Super Connectivity Ltd agreed to scrap the Gurgaon toll plaza following a court-backed settlement among the top operator, lead financier IDFC, and National Highway Authority of India (NHAI).
In its ruling, the court said, "This court is inclined to accept the settlement arrived between the three parties, namely, NHAI, IDFC Ltd and DGSCL, as applicant (SDMC) is not a party to the agreement; its independent petition is also pending."
Traffic jams on the toll expressway, which was inaugurated in 2008, had become a regular feature.
While passenger cars will now be able to enjoy a toll-free ride on the expressway, commercial vehicles will continue to have to pay entry tax. The NHAI has allowed the South Delhi Municipal Corp to retain four of the sixteen lanes for the purpose of collection of toll from commercial vehicles on the Delhi side.