The devil and the advocate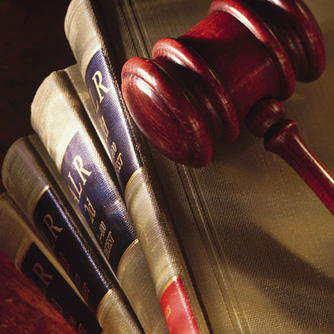 Life imitated art last week when the crime branch arrested a criminal lawyer for threatening a key witness in the Neeraj Grover murder case.
Mirroring the 1993 blockbuster Damini, where a crooked lawyer (played by Amrish Puri) sends a goon squad to hound a rape witness (Meenakshi Sheshadri), real life advocate Acharya Murthy – till his arrest was hard at work trying to stop a key witness from deposing against his client, Kannada actress Maria Susairaj, the main accused in the Grover murder.
Lawyers getting caught on the wrong side of the law may not be common, but this is not the first time it's happening either.
About 20 years ago, NDPS (Narcotic Drugs & Psychotropic Substances Act) lawyer Kamal Pasha was arrested for a unique piece of trickery. Pasha created a bogus High Court bail order for a drug smuggler, carried it to Pune's Yerwada jail where the smuggler was lodged, and showed it to the jail authorities who let the smuggler free. In time, Pasha was discovered, caught, tried and convicted – and he lost his licence to practise.
Then there was Kishore Sutrale, the high profile lawyer gunned down in 2000, by unknown assailants in his chamber at Borivli. Sutrale neither had any known connections with the underworld, nor was a target of extortion.
The only connection was Arif Lakdawala, whom he had represented in the Gulshan Kumar murder case. Lakdawala's statement was the prosecution's strongest piece of evidence. The police, after preliminary investigations, claimed Sutrale was murdered for his alleged links with the underworld.
More recently, advocate Abdul Gaffar Thonge, who represented Sabauddin Ahmed — a key accused in the 26/11 Mumbai attack — was arrested two years ago for getting someone released from judicial custody using a fake surety document.
Charged with cheating and falsification of evidence, Thonge is now out on bail. The Bar Council is waiting for the outcome of the case to decide what it wants to do with Thonge.
All of which begs the question: why would lawyers – intimately connected with the law and its consequences – go out on a limb and jeopardise their career and their social standing?
"It happens when greed overtakes ethics," says Justice (retd) B. G. Kolse-Patil. "Every lawyer wants to climb the ladder fast. In the process, some resort to such stupidity."
Rajiv Patil, former chairman of the Maharashtra and Goa Bar Council, says a lawyer's licence to practise is cancelled if he or she is convicted in any offence. The Bar Council can also initiate action against lawyers for professional or other misconduct under the Advocates Act.
S. B. Talekar, current chairman of the Bar Council, points out that the Council cannot take action against any lawyer only on the basis of a criminal complaint. "Action can only be
taken after a conviction," he explains.