Duggal describes IT act as 'toothless'
Submitted by Mitra Pathak on Wed, 04/03/2013 - 22:49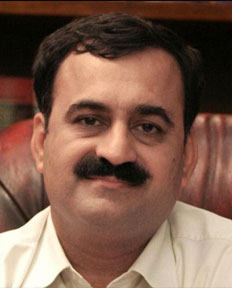 Pavan Duggal, Supreme Court lawyer and leading cyber law expert has described the country's Information Technology (IT) Act as `toothless', claiming that the law has not been able to prevent the rise in the level of cybercrime in the country.
He said that the legislation has been largely been ineffective in tackling the problem of cybercrime in the country. "The IT Act has not at all been effective in checking cybercrime. In fact, it is a toothless wonder in the fight against cybercrime," he said.
He pointed out that it was a big mistake to make almost all cybercrimes except a few, bailable offences under the law. He said that the law focuses more on civil liberty than punishment and this has resulted in very low number of convictions for cybercriminal activities in the country. The lawmakers in the country had enacted IT legislation in 2000 and the IT (Amendment) Act came into existence in 2009, making several cybercrimes bailable offenses.
The law is aimed at facilitating e-governance, preventing cybercrime and fostering security practices. Experts have said that the country's IT laws are required to be restructures in order to increase tis effectiveness and prevent cybercrimes.