Dutch telecoms regulator fines spammer 250,000 euros
Submitted by Mohit Joshi on Mon, 07/27/2009 - 23:03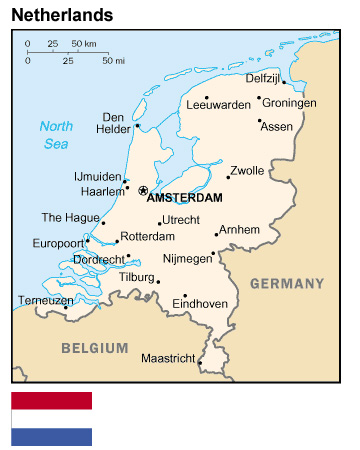 Amsterdam - A Dutch software developer must pay a fine of 250,000 euros (355,674 dollars) for sending more than 21 million unsolicited, or spam, e-mails, the Dutch telecommunications regulator OPTA said in a statement on Monday.
Reinier Schenkhuizen, owner of Serinco Benelux located in Alphen aan de Rijn near The Hague, must also pay 5,000 euros for each day he continues to send unsolicited e-mails.
OPTA said it first warned Schenkhuizen for violating the 2004 anti-spam law four years ago, but a further 379 complaints were lodged with the spam complaint website www. spamklacht. nl.
In 2007, the regulator, confiscated evidence in a raid on his home. The watchdog recently received more information about Serinco Benelux's spamming activities.
Schenkhuizen, in an interview with the German Press Agency dpa, denied his company had sent 21 million unsolicited mails and said he would appeal the decision.
OPTA, he said, "does not understand" that each e-mail his customers send with his e-mail client automatically contains "some information" about Serinco Benelux.
"Any commercial information about my company is integrated in my software."
In May 2008, OPTA fined two corporations 510,000 euros for consistently violating anti-spam laws. (dpa)