Farmers appeal for stability in Western Cape
Submitted by Ashok Rao on Sat, 11/24/2012 - 23:19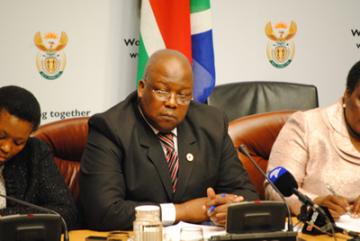 Farmers in the Western Cape region have expressed concerns over the prospects of resumption of strike in the farming sector and have appealed to the Department of Labour to take necessary steps to ensure stability in the region.
Farmers have urged the Department of Labour's Director-General, Nkosinathi Nhleko to take steps to address the issue and ensure stability in the farming sector in the Western Cape region. The strikes could resume on 4 December as it was earlier suspended to allow the department to have some time to review the wages and conditions of service in the sector.
Farmers indicated at a public hearing in Worcester that could not agree to workers' demand of R150 per day increase compared to current figure of R70. They have asked the Nhleko to inform Labour Minister, Mildred Oliphant, and even President Jacob Zuma about the situation that can threaten their lives and jobs in the region. A farmer asked the farmers to be prepared for defending their farms, their people and property in an event of a resumption of strikes in the province.
"We have taken note of all your views and can only remind you that whatever problems we have can be resolved by talking. As the department, we have committed ourselves to assist parties to talk," Nhleko assured farmers. He also said that the issue will be forwarded to the right persons when need arrises.