Film review: 'My Name Is Khan'
Submitted by Ashok Rao on Fri, 02/12/2010 - 21:04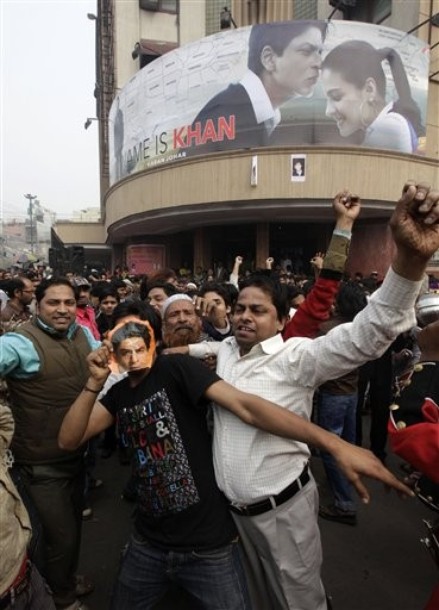 Dealing with a highly sensitive issue like religion, the Karan Johar-directed 'My Name is Khan' is a sincere, ambitious and convincing film, which boasts yet another outstanding performance from Shah Rukh Khan.
Playing the role of Rizwan Khan, a Muslim who suffers from Asperger's syndrome which impairs his social communication skills and makes him behave oddly at times, Shah Rukh is an innocent and adorable guy who loves machines and pebbles.
Having lost his father in childhood, Rizwan and his younger brother Zakir (Jimmy Shergill) are brought up by their mother (Zarina Wahab), who is aware of Rizwan's special talent, as is his Parsi teacher Wadia. Zakir, who feels somewhat neglected, moves to the US when he turns 18; and, some years later, calls Rizwan over to work as a salesman for his company and to stay with him and his wife (Sonya Jehan).
In the US, Rizwan finds love and family with Mandira Rathod (Kajol), a single mother having a six-year-son boy Sameer (Yuwaan Makaar).
However, after the 9/11 incident, their happy home falls apart due to changed attitudes towards Muslims; and Rizwan begins his grand odyssey across America to meet the President and tell him: "My name is Khan, and I am not a terrorist."
The emotional drama intact, the film marks Rizwan's itinerary from a terror suspect to a hero with the help of reporters (Parvin Dabas, Arjun Mathur and Sugandha Garg).
Technology Sector