First signs of iPhone 6 and iOS 7 start showing up in app usage logs
Submitted by Jimmy Peterson on Wed, 01/02/2013 - 21:13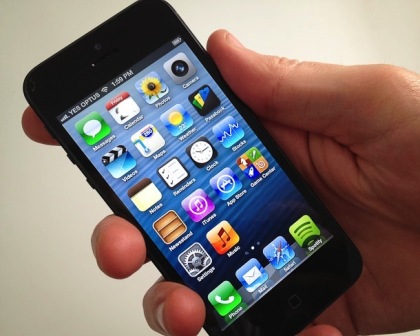 According to a report from The Next Web, citing the information shared by unidentified developers, the first indications of Apple's next iterations of its popular handset and operating system - the iPhone 6 and the iOS 7 respectively - have started showing up in app usage logs.
Going by the revelation from the developers, the hardware of Apple; s next iPhone version is now being tested by the company showing an iPhone6,1 identifier, quite like the iPhone5,1 identifier of the currently-the-latest iPhone 5.
Disclosing that the hardware in question runs the new iOS 7 version, The Next Web's sources substantiated their information by providing a few developer logs. Since the logs show, along with some other things, an IP address from Apple's Cupertino headquarters for app requests, it is quite apparent that the Apple team is testing the existing apps for compatibility with the new handset.
Other than providing these slices of information from app usage logs, The Next Web's sources also revealed that the features coming aboard the iOS7 version will be completed by Apple in the coming months.
Meanwhile, given the last-year precedence of the developers first seeing the signs of iOS6 and the OS' introduction at the June-held WWDC event, it appears that if the same pattern is followed by Apple for iOS7, the first official peek at the new iOS version will probably come in about six months' time from now.