Forex kitty up $2.71 bn to $320.56 bn; nears all-time high level
Submitted by Ashok Rawat on Fri, 08/01/2014 - 23:45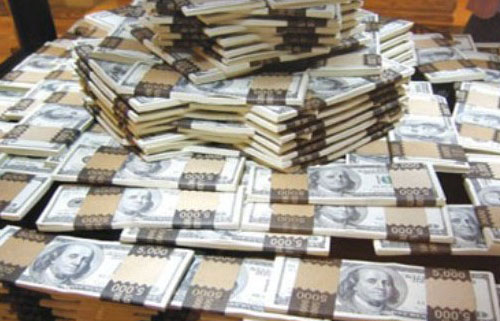 Mumbai: Continuing with the rising trend for the eight consecutive week, the country's foreign exchange kitty surged USD 2.714 billion to USD 320.564 billion on a healthy increase in the core currency assets.
With this jump, the total reserves are shy of the all time high of USD 321 billion achieved in late 2011.
The overall reserves had USD 813.2 million to USD 317.85 billion in the previous reporting week.
Foreign currency assets (FCAs), a major constituent of the overall reserves, rose USD 2.73 billion to USD 293.78 billion for the week ended July 25, 2014, the Reserve Bank said in its weekly statement here Friday.
FCAs, expressed in dollar terms, include the effect of appreciation/depreciation of the non-US currencies such as the euro, pound and yen held in reserves.
The gold reserves were unchanged at USD 20.634 billion in the reporting week.
The special drawing rights were down USD 13.6 million to USD 4.437 billion, and the country's reserve position with the IMF also dipped USD 5.3 million to USD 1.707 billion during the week, the central bank said.--- PTI