Former Wimbledon champ Amelie Mauresmo retires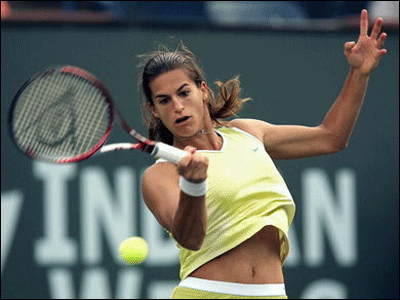 Paris, Dec 3 : Former Wimbledon and Australian Open champion Amelie Mauresmo said Thursday that she was retiring from professional tennis.
"This is a decision that has been thought out," the 30-year-old Mauresmo told journalists in the Paris suburb of Issy-les-Moulineaux. "Perhaps a certain amount of indifference has become part of me."
Rumours of Mauresmo's retirement have been frequent in French media since she called halt to her 2009 season after a 6-4, 6-0 defeat at the hands of Canadian Aleksandra Wozniak in the second round of the US Open.
"Since my return from the US Open, I have tried to train, but I have not felt the desire to compete again," she said shortly after that loss.
At her retirement Mauresmo was ranked 21st in the world, after winning only one title in 2009. That victory brought the number of her career titles to 25. In 2004, she was briefly ranked number one in the world.
She won both her Grand Slam titles in 2006 and also won the season-ending championships in 2005. In addition, she was part of the French side that took the Fed Cup trophy in 2003. (DPA)