Gemini Comm Buys 100% Stake In Rosy Blue Wireless, Africa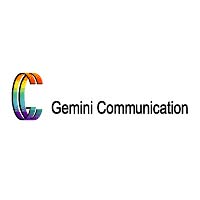 Gemini Communication announced that it has bought 100 per cent stake in Rosy Blue Wireless Africa (RBW), a telecom and internet service provider in Africa.
RBW is strongly placed to provide 4th generation wireless network infrastructure to African nations, a company report said.
The report said, "RBW, having the advantage of WiMAX spectrum, can leverage on the vast untapped market that exists in Africa in providing mobile Broadband connectivity."
Gemini Communication considers this as a big opportunity and looking forward to take its other arenas of business into this geography.
Company Managing Director Sree Krishna B stated, "This acquisition is an exciting step in our growth strategy and offers tremendous growth potential. We have close association with Rosy Blue and we look forward to develop similar collaborations with them in the African territories in future also."
But, no financial details of the transaction were disclosed.
Gemini communication is a fifteen year old Network Integration and telecom company.
The company's divisions are Pointred telecom, Sanat technologies, Gemini Traze RFID and Veeras infotek. (With Inputs from Agencies)