Genpact to acquire Jawood healthcare service firm
Submitted by Keshav Seth on Thu, 02/07/2013 - 23:19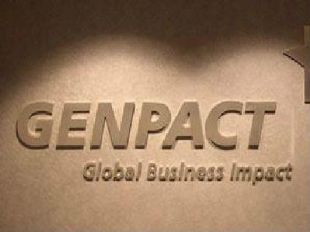 Business Process Outsourcing giant, Genpact is set to acquire a providing service to the healthcare payer industry, Jawood.
The company has not announced the financial details of the deal. The company said in a statement that the transaction will also include the purchase of India-based Felix Software by Genpact. Felix is a leading subcontracted service provider to Jawood.
Genpact will employ all the 420 employees of Jawood and Felix Software and the new businesses will be integrated into the Genpact's healthcare and IT services businesses. Jawoodis headquartered in the US and offers consulting and technology services to its clients including strategy, planning, execution, implementation, test data creation and testing tools to healthcare payers.
Genpact President and CEO N V Tiger Tyagarajan said, "The addition of Jawood significantly expands our services for the healthcare payer market which is a strategic industry and growth area for us."
Genpact is offering business process management (BPM) and analytics services in various industries including claims management, membership management, provider management, clinical services, and finance and accounting.
Jawood had appointed Harris Williams & Co as the exclusive financial advisor for the deal.