German luxury fashion house Escada goes bankrupt
Submitted by Kiran Pahwa on Thu, 08/13/2009 - 20:00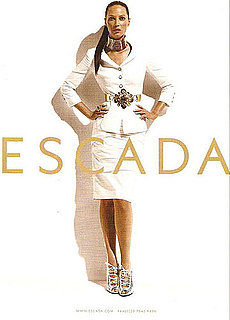 Munich - German fashion house Escada filed for bankruptcy at Munich's municipal court on Thursday, a court spokeswoman told German Press Agency dpa.
Insolvency became inevitable for the luxury women's fashion label, after a rescue plan failed to find sufficient backing among investors.
Escada employs 2,300 people at its headquarters near Munich and at operations around the world, which include some 180 shops and additional franchises in 60 countries, according to recent company figures.
Escada had proposed for investors to cash in their loans at a reduced rate, offering 400 euros plus 10 shares per 1,000 euros worth of bonds held, as an emergency measure to save the company.
However, only 46 per cent of investors agreed to the measure, a far cry from the 80 per cent approval rate managers had demanded.
The luxury clothing label faced increasing difficulties after losses of 70.3 million euros and a 15 per cent drop in turnover in the 2007-2008 business year plunged the company into crisis.
Escada, at one time synonymous with high fashion and worn by Lady Di, has increasingly struggled in recent years.
Former Hugo-Boss chief Bruno Saelzer, who recently took over at the head of the company, was unable to turn around Escada's fortunes.
The company produced exclusive fashion for well-heeled clients, predominantly in the US and Russia.
Alongside women's fashion, Escada sold accessories such as bags and shoes and licenced perfumes, glasses and children's clothing under the Escada brand. (dpa)