German police investigating brothels chain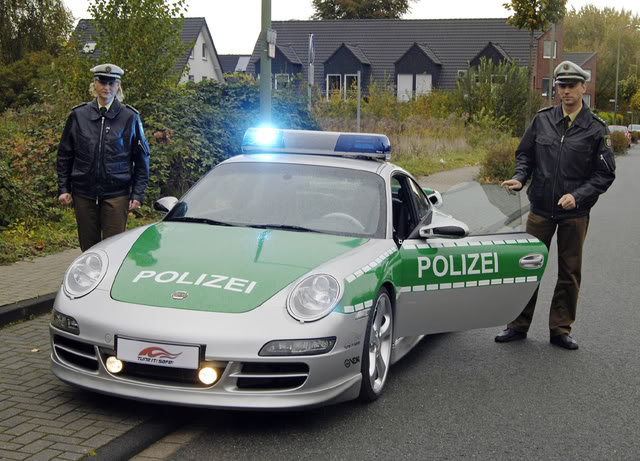 Berlin  - German police who have raided a chain of brothels said Tuesday they were trying to identify the owners after learning that organized crime was taking control of the vice trade.
The clampdown began with raids by 700 police Sunday on four brothels that were offering male clients unlimited sex services for a single payment. In Germany, prostitution is legal.
Two of the brothels, in Stuttgart and Heidelberg, were ordered closed after health inspectors said they might spread disease.
"We are investigating to find who is behind them," said Stuttgart senior prosecutor Andreas Thul-Epperlein.
He doubted that the registered owners, a woman, 25, and a man, 25, could have founded or financed the businesses. The raids also targeted franchises in Berlin and the city of Wuppertal, but those brothels remained open.
The clampdown comes just half a year after Dutch police began a purge of Amsterdam's notorious red-light district, and cancelled the licence of a leading brothel said to be under control of the Hell's Angels gang.
Moves in the last two decades to extend social security and contract rights to German sex workers have backfired, giving the gangs more power and worsening exploitation, authorities in Stuttgart charged this week.
Speaking outside the brothel in the Stuttgart suburb of Fellbach, Thul-Epperlein said two women and two men were in investigative custody on suspicion of failing to pay a large sum in social-security contributions.
Municipalities say they are powerless to stop brothels such as that in Fellbach which advertise an entrance fee of 70 euros (100 dollars). It is one of 40 to 50 German brothels offering services for a fixed sum.
Christoph Palm, mayor of Fellbach, said the invitation to unlimited use of prostitutes was "dehumanizing" and called for legislation to make such a pricing plan illegal.(dpa)