Get extra marks for reading books you enjoy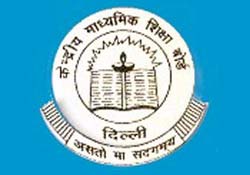 Their familiarity with the Hogwarts School of Witchcraft and Wizardry or who killed Roger Ackroyd will soon help students gain credit points at school.
As part of its effort to take academics beyond rote learning, the Central Board of Secondary Education (CBSE) will introduce a new reading project that will award points for reading popular fiction. This is expected to encourage students to read books for the fun of it and not because they will be marked for it.
A CBSE circular sent last month asked schools to break free from binding reading to weekly library periods and encourage students to visit the library as and when they want to.
The project will be part of Continuous and Comprehensive Evaluation in 10,000 CBSE-affiliated schools and will require students to read at least one popular writer each term.
Students will be evaluated through innovative methods such as group discussions, creating graphic novels and storytelling. They won't be asked to write book reports as this may make them lose interest altogether.
"We've suggested activities such as literary fests, creating graphic novels, critical evaluation of the plot and interaction with the author," said a CBSE official, unwilling to be named as he isn't authorized to speak to the media. "We believe these will help the child fall in love with reading again."