Gifting wife sexy lingerie costs husband his ankle!
Submitted by Mohit Joshi on Thu, 11/20/2008 - 19:52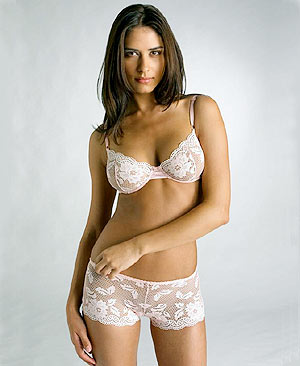 New Delhi, Nov 20 : Buying sexy lingerie proved injurious for a loving husband after his wife broke his ankle after receiving the gift.
Zhao dislocated his right ankle when his wife reacted violently after buying her sexy lingerie in Guangzhou, Guangdong province.
He had secretly purchased the sexy lingerie at a sexual culture show as a surprise for his wife, reports China Daily.
But she was more shocked than surprised when he gave it to her and accused him of "being indecent" before kicking him and breaking his leg.
The couple was forced to disclose their story after they went to a local hospital to see doctors later that night. (ANI)