Girl gang-raped, filmed and thrown out of moving car in Punjab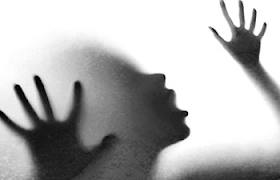 Bathinda, Jan 21 : Another incident of gang rape came to light in north India when a woman was thrown out of a moving car after being forced upon for two days in Punjab.
A man and two women kidnapped the victim, who had gone to Chandigarh for a job interview, on Friday (January 18) on the pretext of asking directions, after which she was drugged and raped at a deserted location.
The accused then drugged her again and threw her out of a moving car near Bathinda on Sunday (January 20), where she was found and taken to a local hospital.
The traumatized victim recounted the horror she had faced, alleging that two women had helped the rapists.
"I had just got off at the bus stand in Sector-43, Chandigarh, when a man approached me asking for help with an address. As I started telling him, two women dragged me into their car and gave me an injection after which I lost consciousness. I do not know where they took me, but the next day I was raped and they made a video of it," she said.
Bathinda''s Superintendent of Police, Dharamveer Singh, said that the victim''s statement had been recorded and a probe has been initiated.
"A man named Rohitash found her on the roadside near Bathinda. She said that she had gone for an interview on January 18, and had been kidnapped and kept in captivity for two days, after which she had been thrown from a car. She has been admitted to the hospital and her statement has been recorded. She has alleged rape and the doctors are examining her," Singh said.
The incident is the second gangrape reported from Punjab this month, the first one being of a 30 year-old woman who was abducted by a bus driver and his conductor, and raped by them and their accomplices.
Anti-rape agitations and protests had broken out across India in December, after the brutal gangrape of a 23 year-old on a moving bus in New Delhi, who died a fortnight after the incident. (ANI)