Good weather ensures bumper cherry production in Valley
Submitted by Dalbir Sahota on Thu, 07/03/2014 - 13:41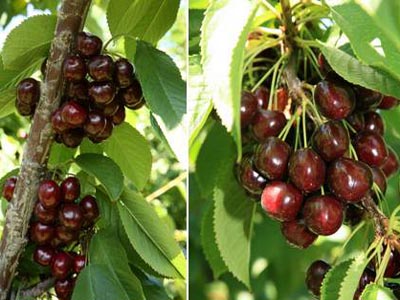 Srinagar, July 3 - Cherry farmers in Kashmir valley are expecting a bumper production of cherries this year thanks to the timely rains and abundant snowfall during the winters.
Yaseen Ahmad a cherry grower, said, "The crop is a lot better than last year's. It will be exported to UP and Mumbai."
Another cherry farmer, Farooq Ahmad, also said that because of favorable climate the crop is good this year unlike last year.
Last year, the production had not been great due to unfavourable weather conditions. Cherry is the second crop after strawberries, which hits the market post winters. Its production continues till July 15.
The state horticulture department is expecting a considerable growth in production. The land under cherry cultivation has also gone up to 3,700 hectares.
Manzoor Ahmad, Chief Horticulture Development Officer, said, "We have got good results.
Our department is ensuring that the crop wouldn't be affected. Cherry is primarily cultivated only here. We are trying to increase the production."
Jammu and Kashmir exports most of its horticulture products to other states of the country and international markets. Kashmiri cherries are always in high demand and enjoy a virtual monopoly, as the fruits from the State are preferred across the country for their taste and quality.
The initial variety of cherry is the 'Avval', which is followed by 'double', 'gol cherry', 'makhmaly'. The "mishry" cherry, however, is the most highly prized variety which is mostly sent out of the state. (ANI)