Grand opening ceremony marks start of Beijing Olympics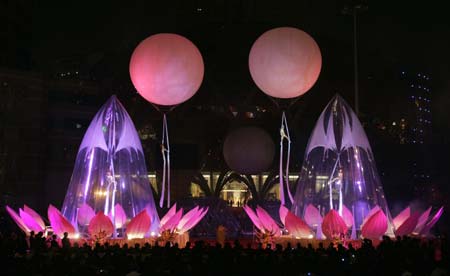 Beijing, Aug. 8: China today opened its gates to culture, life and the world of sports at a hugely colourful and gala extravaganza of 24th Olympics inaugration here on Friday evening.
About 15,000 artists participated in the grand inaugural ceremony, which left spectators and dignitaries awestruck and mesmerized.
The 17-day Beijing Olympics will witness sportspersons from 205 nations competing for glory and medals. About 302 Gold Medals are up for grabs at the event.
Distinguished personalities representing 80 countries have attended the ceremony.
The 56-member Indian Contingent will be represnted by India''''s shooter and Olympic medalist Rajyavardhan Rathore.
United Progressive Alliance chairperson and Congress President Sonia Gandhi is present on the occasion with her family. (ANI)