Heavy snowfall lure tourists to Simla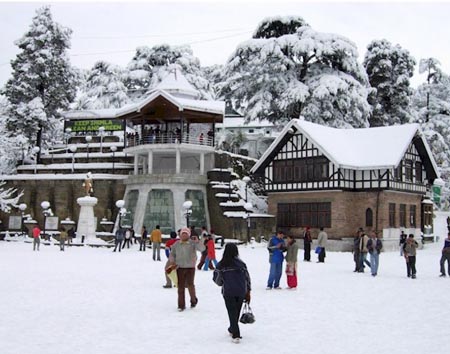 Simla, Feb 15 : Unexpected fresh snowfall for the second day on Saturday here has attracted tourists from neighbouring states.
"This is first time we are experiencing snowfall. We are enjoying. We specially came from Chandigarh just to see snowfall," a tourist from Chandigarh, Raman said.
However, normal life has been disrupted as roads are blocked due to heavy snowfall.
The temperature in the hilly region plummeted several degrees below freezing point.
The snowfall in these hilly regions had a direct impact as temperatures goes down in many states like Punjab, Haryana, Delhi and Uttar Pradesh. (ANI)