Honda's 1994 Accord still 'most stolen vehicle' in US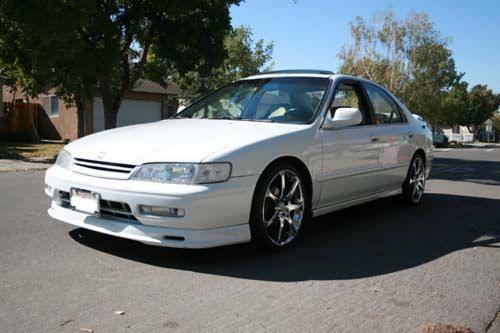 According the statistics shared by the National Insurance Crime Bureau (NICB) in its recently-released "Hot Wheels" report, the 1994 Honda Accord model is still the `most stolen vehicle' in the US, thanks largely to its popularity and lack of security features.
Revealing that Honda's 1994 Accord vehicles retained the dubious distinction of being the `most frequently stolen car in the US' for the fourth consecutive year, the NICB said in its report that as many as 7,596 Accords from the 1994 model year were stolen in 2011.
Incidentally, the data released by the trade group also showed that the 1998 Honda Civic model was at the second place on the `most stolen cars' list for 2011. The group also revealed that it was for the seventh year in a row that the top two `most stolen cars' had been manufactured by Honda.
Noting that the key reason behind the mentioned Honda models still being the most stolen cars is that the vehicles lack the kind of security features which the newer vehicles are equipped with, NICB spokesman Frank Scafidi said that the vehicles are stolen either for transportation or for parts or even to commit some other crime.
Noting that car thieves go in for older cars because they do not have the safety features which the newer cars have, Joe Brosius - a retired police officer from Tempe, Ariz.; and the head of the International Association of Auto Theft Investigators - said that the older cars are "easy to steal, that's why they're always No. 1."