HPA records rise in whooping cough cases in England
Submitted by Piyush Diwan on Sat, 04/14/2012 - 23:08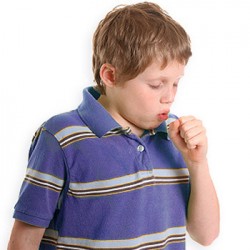 The Health Protection Agency has recorded a significant increase in the number of whooping cough cases in England this year.
The HPA has already recorded a total of 665 confirmed cases of whooping cough this year compared to 1,040 cases recorded in the whole of previous year. The agency has reported cases from all across England and some cases are in clusters in schools, universities and healthcare units.
The agency has recorded particular rise in the number of children with the infection as they are at the highest risk of contracting the illness. There have been 65 cases of whooping cough in babies under the age of 3 months compared to 35 normally in the whole year.
The whooping cough infection in included in a five-in-one immunization given to babies when they are two, three and four months old and a booster is given to them before they start going to school.
Dr Mary Ramsay, the HPA's head of immunisation, said "Whooping cough can be a very unpleasant infection. Anyone showing signs and symptoms, which include severe coughing fits accompanied by the characteristic 'whoop' sound in young children but as a prolonged cough in older children and adults, should visit their GP."