HRD minister appeals to DU VC to reinstate officials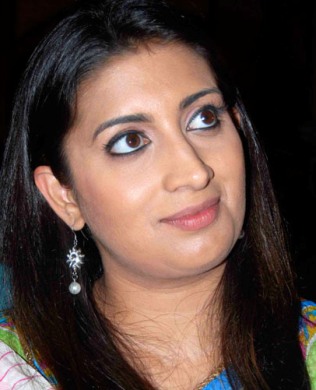 New Delhi, May 31: HRD Minister Smriti Irani Saturday appealed to the Delhi University vice chancellor Dinesh Singh to reinstate the five officials suspended for allegedly leaking documents related to her educational qualifications.
Irani took to Twitter to express her opinion and said she has requested the vice chancellor to reinstate the officials.
"Since the Delhi University is an autonomous institution, I have put forth my personal appeal to the VC to reinstate the officials," she tweeted.
"In public life one should be open to scrutiny and criticism. So am I," Irani tweeted.
On Friday, five non-teaching staff of the School of Open Learning were suspended for accessing Irani's BA admit card and allegedly leaking it.
Delhi University took the action after a Hindi daily published the leaked documents. The daily had written that Irani had been admitteed to the School of Open Learning last year, but did not appear for the examinations.
Irani is at the centre of a controversy over her educational qualifications, which has led to a full-blown war of words between the Congress and the Bharatiya Janata Party (BJP).
The Congress has alleged that Irani had misrepresented facts in her election affidavits.
The Congress leaders have said that Irani in her affidavit when she was contesting the 2004 Lok Sabha election mentioned her qualification as Bachelor of Arts (BA) which she passed in 1996 from Delhi University's school of correspondence.
But in her affidavit for this year's Lok Sabha election, the actor-turned-politician mentioned her educational qualification as "Bachelor of Commerce, Part I, School of Open Learning (Correspondence), University of Delhi - 1994."
The Congress has protested against an "undergraduate" being appointed the human resource development (HRD) minister.
The BJP countered it with questions about Congress chief Sonia Gandhi's academic background. (IANS)