I taught dance to Esha Deol- Bhavana Pani
Submitted by Mohit Joshi on Thu, 07/16/2009 - 16:36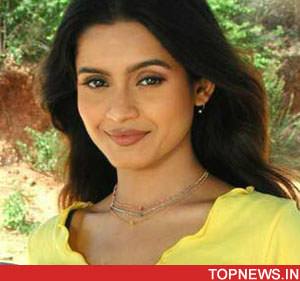 Actor-dancer Bhavana Pani is keeping her fingers-crossed for her forthcoming film 'Fast Forward'. She was last seen in the youthful films- 'Tere Liye' and 'Dil Vil Pyar Vyar'. She gets candid in an interview and talks about her passion for films and dancing.
What is the film all about?
It's a musical film that revolves around a bunch of dancers. In the film there are dance troupes battling in underground dance matches in a typical boxing ring. I am playing a girl who joins the band with her brother and falls in love with his best friend. Though she is immensely passionate about dancing, but due to some reason she cannot dance. Rather, she is not allowed to dance. Being a dancer this film is really special to me.
How was the experience of working in this film?
There is a very interesting scene in the film between Akshay and me. In that scene, Akshay makes rhythm out of barking dogs. At times dogs would go out of control. Even police barged in to stop the shoot during the same scene. We all heaved a sigh of relief when the shoot got over. That particular scene was really jinxed.
What kind of dance forms have you practiced?
I am classically trained in Odissi and Kathak. I have been practicing Latin American and hip-hop for sometime now. I have also done contemporary, Jazz and Ballet in Terence Lewis troupe. I have been doing international shows with Bharti, which is hugely successful abroad. I have done Mujra, Lavni, Bhangra, Kathak, Semi-classical, Bollywood, Western dance forms in a 90-minute show. I was six, when I did my first dance show. I have performed as Krishna with Meenakshi Seshadri when I was a child. Esha Deol was in my dance school and as I was a batch ahead of her, at times I use to teach her dance.
How did acting happen?
I was 16 when I started my career in films with Tere Liye. My friend asked me to give a try for the film. I went and met Sanjay Gadhvi at his office. It was my first professional meeting. It was beginner luck for me and I bagged the movie. My parents were not in favor of me entering film industry, so I didn't inform my parents when I signed my first film. They got to know when I left for the shoot. They were fine with my dancing passion but they are very apprehensive about film industry. But as I was a very rebellious child I did not listen to them and went ahead. But as my father is a filmmaker himself, I got the accessibility to people otherwise Dad ki wajah se mera koi kaam aaj tak bana nahi hai. My parents do watch my films but they haven't made any comment till date.
How is the experience of facing live audience?
I always wanted to be a part of Bollywood, but as an artiste I would always love to be on-stage. For the simple reason you get to know your standing right there.
Why are dance shows not organized in India?
Kind of shows that we have done with Bharti is impossible to do in India. As we don't have theater culture in India, it is too hard for people to spend money to watch live shows without stars. We also don't have indoor venues to accommodate 10,000 people. Our show needs proper auditorium. Otherwise, in India I have performed with Shahrukh in screen award, Akshay Kumar and Bipasha Basu in Filmfare awards and with Salman in Sansui awards but not as my show.
What kind of films would you like to do?
My personal favorite would be a romantic musical film. The kind of film I am talking about is yet not made in India, like 'Westside Story'; Sanjay Leela Bhansali is close to it. I also like the trend of realistic cinema. I would like to do big banner films, because at this point of time, I need exposure. If I am confident that the team will present me gracefully then I don't mind getting bold on-screen. I don't care whether script demands or not, because most of the times there is such a demand. I want to be a star, not just an actor.
- Deepa Mishra/ Sampurn Media