ICICI Bank launches 'iWish' Flexible Recurring Deposit Scheme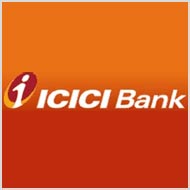 Indian leading private sector bank, ICICI Bank has announced the launch of a new online Flexible Recurring Deposit Scheme called, "iWish" aimed at encouraging young customers to save.
The scheme, which is available for existing savings account holders, will allow the customers to device when and how much amount they wish to save. The new scheme will allow customers to easily access their savings online.
The bank said that the main difference between the traditional recurring deposit schemes and `iWish' is that the customers gets to decide when and how much money to be deposit in the scheme. The online interface allows customers to keep a track of their savings.
The bank said in a statement that the savings bank account statements interested in accessing the service can also share details on social networking site, Facebook with family and friends. The scheme also allows contribution from any account to the scheme account is also permitted under the scheme.
"ICICI Bank is introducing iWish as a fun and flexible way to encourage savings among youth for fulfilling aspirations. Unlike a traditional recurring deposit, iWish is a flexible recurring deposit that allows customers to save varying amounts of money at any time of their choice," the bank said in a statement.
The new flexible scheme is being launched in association with US based firm, Social Money and will allow much greater flexibility to the users than other similar schemes available in the market.