India, Africa working to enhance cooperation & trade: Anand Sharma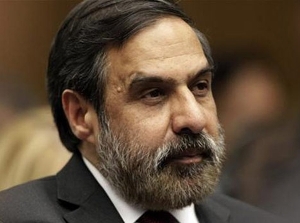 India and Africa are working closely with each other to enhance bilateral cooperation and trade, Commerce & Industry Minister Anand Sharma said.
Addressing the CII-EXIM Bank meeting on India-Africa partnership yesterday, Mr. Sharma also said that Indian would establish educational institutions in the continent.
Speaking on the topic, Mr. Sharma announced, "India and Africa are engaged in different manner today then when they were few years ago. India is building 70 institutions in Africa together."
India has plans to erect Indian Institute of Foreign Trade campus, and India Africa institute of information technology in Uganda and Ghana, respectively.
More than 50,000 African students are currently studying in India, of which nearly 15,000 students are receiving scholarships under various Indian schemes.
India is one of the biggest investors across the African continent. The Asian country is also Africa's fourth biggest trading partner.
Bilateral trade between India and Africa reached US$60 billion in 2011, from around US$3 billion in the year 2000. The two sides now aim to push the trade US$90 billion by the year 2015.