India and Canada should work for better trade relations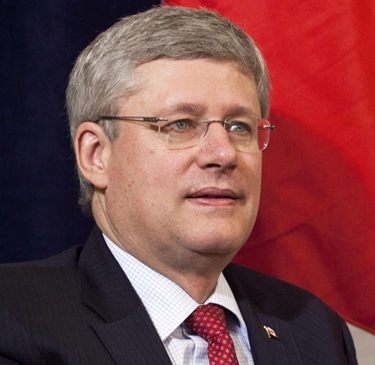 Toronto - The friendship between Canada and India was stronger than ever before and both nations should continue to work to remove the barriers that hinder bilateral trade and investment, Prime Minister Stephen Harper has said.
"The friendship between Canada and India is stronger, it is stronger than it has ever been and that is something that we all, in both of our countries, should be very proud of," Harper said while addressing a programme to commemorate India's
68th Independence Day here last night.
"The Government will continue to work to break-down barriers that hinder bilateral trade and investment, and that senior members of our Government will continue to visit India," Harper said.
"Just a couple of years ago I had the great fortune of returning to India," Harper said adding that "because one trip was obviously not near enough to even to scratch the surface of that large, ancient and fascinating civilisation".
"Since taking office our Government has worked hard to revitalise and strengthen Canada-India relations. We have concluded a Social Security Agreement, an historic Nuclear Cooperation Agreement, and we have launched our own bilateral Canada-India free trade negotiations," Harper said.
Referring to Immigration Reforms, Harper said that the reforms have been working and they have been working well.
"on Wednesday, the permanent residency approval rate for applicants from India is more than 85 percent. I should add that these men and women don't have to wait another four or five or six years for their residency because our Government has reduced processing times for recent applicants down to just one year".
He said that in 2005, fewer than twenty-five hundred student visas were granted to Indian students. Last year, our government granted more than fourteen thousand such visas.
"More Indian students than ever before are studying at Canadian universities, and because our Government has made it easier for these bright young minds to qualify for permanent residency and to work, we hope these students, many of them, will stay and put their Canadian degrees to use right here in Canada," he added. (PTI)