India, Bangladesh vow to fight militancy and cross-border crimes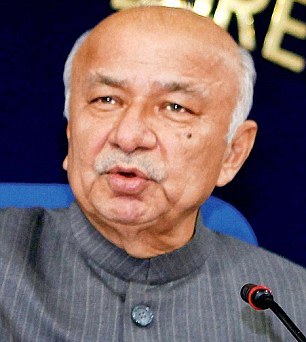 New Delhi, Nov 25 : India and Bangladesh not only share a long border, but also have close bilateral ties. Recently, home ministers of both countries met in Tripura where they expressed their commitment to promote growth, and fighting militancy together.
Union Home Minister Sushil Kumar Shinde and his Bangladeshi counterpart Mohiuddin Khan Alamgir were in Tripura on November 17 to inaugurate the first multi-purpose Integrated Check Post along the Bangladesh border at Akhaurah.
India plans to set up five such posts with Bangladesh to further boost trade and people to people contact between the northeastern states and Bangladesh.
The Akhaura land customs is one of the most important international trading land ports in eastern India, dealing with around 4,500 people every month travelling between the two countries.
"We believe that India and Bangladesh must develop and grow together ensuring that our growth provides more opportunities to both our people. India has always followed a policy of extending and deepening its ties with Bangladesh on the basis of respect of each other's sovereignty and mutual benefits. I am confident that the ICP Agartala with enhance the people-to-people contact and cross border trade between two trusted neighbors," said Shinde.
While addressing the media, the Bangladesh Home Minister said that his government was determined to not allow Indian militants to take shelter in their territory and hence, had signed an extradition treaty.
He further denied the presence of any Indian militant camp in the country and assured that stern action would be taken if India provides specific inputs.
On the issue of extradition of ULFA's founder general secretary Anup Chetia, who was arrested and jailed in Bangladesh, Alamgir said that he would be handed over to India after some court formalities.
"We are committed to make sure that our efforts will be to put at all peace loving people. Our efforts will be to avoid all sorts of crime and that's why the extradition treaty that we have signed should be treated as a joint effort by both the countries to transform this continent in to a crime less union," said Alamgir
India and Bangladesh share a 4096 km long border.
The two countries are committed to strengthening trade relations with each other, as well preventing cross border infiltration. (ANI)