India has massive challenges in higher education, says PM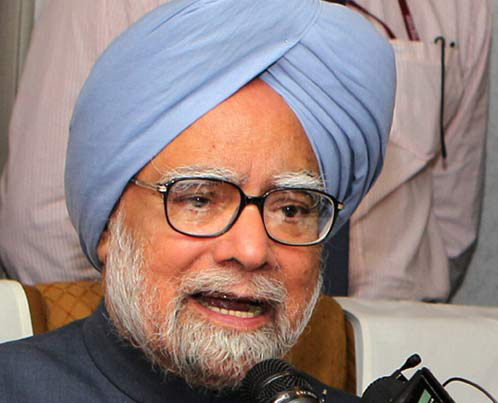 New Delhi, Nov 7 : Massive challenges lie ahead for India as far as higher education in science and technology is concerned, Prime Minister Manmohan Singh said here Thursday.
"India's research output as global share of scientific publications was a mere 3.5 percent in 2010 whereas China's share was 21 percent in 2007. The total number of patent applications filed by Indians in 2010 comprised only 0.3 percent of the total applications filed globally," Manmohan Singh said at a conference of directors of National Institutes of Technology (NIT) at Rashtrapati Bhavan.
The two-day conference has been convened by President Pranab Mukherjee to discuss steps required to improve the quality of technical education and faculty development at the NITs.
"As far as higher education in science and technology in our country is concerned, there are massive challenges that lie ahead," Manmohan Singh said.
The NITs are all institutions of national importance. They contribute substantially to the technical man-power requirements of the country's expanding economy, the prime minister said.
He said that the UPA government has laid special emphasis on education. "The last nine years have seen unprecedented expansion of the education system at all levels -- primary, secondary and higher."
"These efforts have been driven by the consideration that a skilled workforce is critical for rapid socio-economic progress of our country. It is essential to improve access to education and also its quality if we are to take full advantage of the large proportion of young men and women in our population," Manmohan Singh said.
"I am sure these initiatives will be of great benefit to the cause of higher education in our country and would also encourage others in their efforts to strengthen the higher education system," he added. (IANS)