India to Have First CRF for Stem Cells and Regenerative Medicine at Hyderabad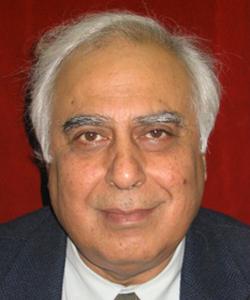 Hyderabad: The Nation's first Clinical Research Facility (CRF) for Stem Cells and Regenerative Medicine (CRF) will open in Hyderabad by the Centre for Cellular and Molecular Biology (CCMB) along with Nizam's Institute of Medical Sciences.
Union Minister for Science & Technology Kapil Sibal laid the foundation stone for the project on a five-acre site at Uppal. At CCMB, he said that the Department of Biotechnology (DBT) in association with Indian Council of Medical Research (ICMR), had formulated draft guidelines for stem cell research and placed them for public debate.
Sibal said that in aspects of embryonic and adult stem cell research more than 40 institutions and hospitals in country are involved.
Many programmes are being taken to encourage the basic researchers, clinicians and industry to come together to share information.
Sibal said a Bill in Parliament will soon be introduced providing incentives or 30 per cent of license fee as royalty to scientists to encourage them for research.
On same premises, he also laid foundation stone for National Bio-safety Level 4 Containment Facility for Human Infectious Diseases (BSL4).
Yet the detailed proposals are to be submitted to Science & Technology Ministry and shortly the work will be taken up.
Lalji Singh, Director of CCMB, said the government should ease the regulations and cut the delay in issuing permits to scientific institutions willing to take up new projects.
CCMB has appointed many scientists and has been given mandate to research drug-resistant tuberculosis, various types of hepatitis and Japanese Encephalitis.
Sibal said, "We do not have many experts hence the need for having a public debate on the issue, with a view to incorporating divergent points."
Also present were, CCMB Director Lalji Singh, scientist Gopal Pande, DST Adviser Laxman Prasad, and director of Nizam's Institute of Medical Sciences (NIMS) D. Prasada Rao.