Interesting Facts and Figures : Emraan Hashmi
Submitted by Mohit Joshi on Mon, 03/09/2009 - 18:37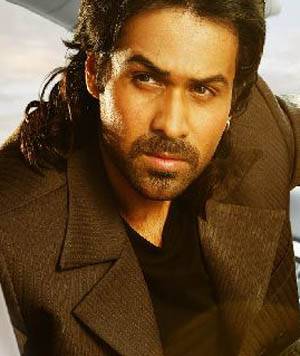 Emraan Hashmi: Emraan Hashmi is a Filmfare Award-nominated Indian actor. He is always in the news for his infamous kissing scenes in almost every movie that he does. He is termed the 'serial kisser' of Bollywood because of this. Apparently in an interview Emraan said that he was nervous about the kissing scene and almost opted out of the film, but after trying it out, it looks like he couldn't get enough.
Birthday: 24th March, 1979 in Mumbai.
Debut Film: Footpath (2003).
Major Impact: Murder (2004).
Successful Films: Zeher (2005), Aashiq Banaya Aapne (2005), Kalyug (2005), Gangster (2006), Awarapan (2007), Jannat (2008), Raaz: The Mystery Continues (2009).
Awards: Was nominated for the Filmfare Best Actor in a Negative Role for Gangster (2006).
Upcoming films: Raftaar, Tum Mile and Once Upon A Time In Mumbai.
Facts we didn't know:
His real name is Emrran Anwar Hashmi which he had changed to Farhan Hashmi till he reverted back to his original name.
Emraan's father was a Shia Muslim while his mother a Catholic.
The actor has many relatives and close friends in Karachi, Pakistan.
Emraan finished his college from Sydenham with Nayab Hayder College where he studied graphics and animation. -Sampurn Media