IPL – a massive profit generating Sports Event
Submitted by Bhuvan Kala on Tue, 03/23/2010 - 11:43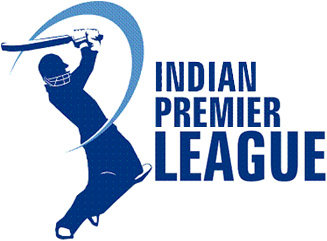 Lalit Modi, the IPL commissioner, holds a view that IPL is a gadget that will generate profits for the investors. He told the sources that, new participants will earn great revenues.
Sunday was the lucky day for Sahara group and Rendezvous Sports World; these two companies were winners in the auction of two new teams in IPL. Sahara won the rights of Pune franchise for
US$370m and Rendezvous Sports World won the rights for Kochi for US$333.33m.
Modi told the sources, the bidding amount was 40-50 million higher than my expectations. We are stunned to record the auction because IPL is just two years old and has reached unexpected
heights. These two franchises were sold at a price which was much bigger than the total of original eight teams. It is expected that IPL will give profits to each and every team.
Subrata Roy, the chief of the Sahara group, said we are quite happy by the bid. We believe that there will be operating profits from the first year only, and there will be no cash flow. We are
confident that sooner or later we will reach the break even.
Roy said, earlier we had made our minds to bid for Lucknow but IPL has recommended bidding for Pune. We decided to rethink in this matter and discover that Pune's infrastructure for cricket is
unbeatable and realise that we will get benefits from Sahara city-Aamby Valley, already located in the city.
Modi told that, Sports is one of the top most businesses around the globe. This industry has a well defined future for the youth and also earns great revenues. He compares English Premier
League, NFL, NBA, Spanish League, Bundesliga with Indian Premier League and concluded that IPL has greater scope for expansion and better potential for revenues.
Modi has revealed positive points of IPL.
It has two major expenses; one is the expense incurred on the infrastructure and second is the salary of the players. As far as salary is concerned, govt has put a ceiling on the salary of players
and in case of infrastructure, grounds are available at very affordable prices.
We have two major sources of revenues; Ticketing and Merchandising. Youtube and Google are supporting ticketing process of IPL which has raised the ticketing by 6-7 times.
Modi has scheduled the IPL format for the next year, including 10 franchises, 94 games. He told that travelling is the biggest concern of the players that cause fatigue, not the number of matches
played in the year. From next year we will reduce the travelling and one player will play 18 games instead of 14 games.
IPL is reaching its new heights and gaining popularity all over the globe.