IPO Analysis Of Manganese Ore India Limited : Fairwealth Research
Submitted by Harish Dhawan on Thu, 11/25/2010 - 00:03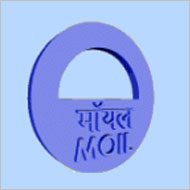 The issue will open on Nov. 26, 2010 and close on Dec. 01, 2010 for retail investors and on Nov 30, 2010 for Institutional Investors. The face value is Rs. 10 per share and the price band for the issue is Rs 340-375. It is a 100% book building process aggregating over Rs 1230cr.
Manganese Ore India Ltd (MOIL), a Miniratna Public Sector undertaking, is the largest producers of manganese ore by volume in India. It operates with 10 mines across India, of which six mines are located in the Nagpur and Bhandara districts of Maharashtra and four in the Balaghat district of Madhya Pradesh. All these mines are about a century old. Except three, rest of the mines is worked through underground method.
The outlook for Manganese ore looks strong on the back of strong domestic demand from steel industry and huge investment pipeline of Indian infrastructure.
VALUATIONS
On the price band of Rs 340-375, company is available at P/E of 12.68x on the lower price band and 13.98x on the higher price band based on FY10 earnings. At the book value of Rs. 99.84 the stock is priced at P/BV of 3.76x on the higher price band and 3.40x on the lower price band. MOIL has a net worth of Rs 1860cr and NAV of Rs
110.71/share.
We expect the demand of manganese ore to cross 4mt by the first half of FY13. Long term investors can consider the IPO with an expected return of 50-60% with a time horizon of 12-24 months whereas short term investors can expect listing gains of 20-30%.
COMPANY PROFILE
A Miniratna PSU was originally set up in the year 1896 as Central Province Prospecting Syndicate which was later renamed as Central Provinces Manganese Ore Company Limited (CPMO), a British Company incorporated in the UK. In 1962, as a result of an agreement between the Government of India and CPMO, the assets of the latter were taken over by the Government and MOIL was formed with 51% capital held between the Govt. of India and the State Governments of Maharashtra and Madhya Pradesh and the balance 49% by CPMO. In 1977, the balance 49% shareholding was acquired from CPMO and MOIL became a 100% Government Company under the administrative control of the Ministry of Steel.
At present, MOIL operates 10 mines, six located in the Nagpur and Bhandara districts of Maharashtra and four in the Balaghat district of Madhya Pradesh. All these mines are about a century old. Except three, rest of the mines is worked through underground method. The Balaghat Mine is the largest mine of it. As per its diversification plan for value addition to manganese ore, MOIL also has Ferro Manganese Plant and Electrolytic Manganese Dioxide (EMD) Plant with the capacity of 10,000 ton p. a. and 1000 ton p. a. respectively.
Well Positioned to incarcerate the escalation prospective:
MOIL is well placed to incarcerate the growth potential shown by I industry by accounting nearly 50% of the manganese production in India. The Indian steel industry is likely to double its capacity upto 125mt by 2015 from 66.4mt currently which is largely driven by the growth of Indian Infrastructure, construction and real state. These growth drivers provide strong demand for Manganese Ore which is likely to grow by 9% per annum Currently the average unit consumption for industrialized countries is about 10kg of Manganese per ton of steel.
Strong Execution Capability:
MOIL has experienced more than 40 years in mining. With the embryonic experience in mining it has build up strong execution capabilities. The proficient execution capability is attributed towards the implementation of efficient monitoring systems and heavy earth moving machineries opencast mines and the deepening & sinking of vertical shafts at the underground mines. Mechanization allows for higher recovery rates, permitting an increasing percentage of manganese ore to be recovered by
way of crushing, screening and sorting of waste, thus improving productivity and higher sales. It owns all the equipment that is used in operations and use third parties primarily for overburden removal. It operations as they are not affected by any delay in equipment supplies does not depend on third parties for the operations.
Captive Power Plant: The company currently operates two captive wind energy farm with an aggregate capacity of 20MW located at Nagda Hills an Dewas in the state of Madhya Pradesh. MOIL will sell surplus power after captive consumption to grids thereby adding further revenue to the company.
Expansion Plan: The company has planned capital expenditure upto years. 40% of the capital expenditure is planned mining operations over the next 3-4 years. To cater to the rising demand of manganese ore from the steel MOIL is also planning to enhance its asset base by acquiring overseas assets. The company is evaluating acquisition prospects in Turkey, South Africa and Zambia.
IPO RATING BY CRISIL & CARE CRISIL & CARE has assigned a `CRISIL IPO Grade 5/5" & Grade '5/5' respectively to the proposed IPO of MOIL the dominant position in Indian manganese Industrt 50% market share with no comparable peer group. It has of experience in manganese mining and significant mineral resources of manganese ore.
Overall, the issue is attractively priced, taking into consideratio increasing demand for manganese in India largely driven by steel well positioned to capitalise the upcoming opportunities. Thus company to perform well going ahead on the back of good future prospects and healthy financials. Since this is a government owned company with good management and steady business model, investors can subscribe the issue for long term. Potential for listing gains also exists.
Indian Manganese Ore Industry
The total Manganese ore reserves of India is expected at 160mn tons. State-wise, Orissa tops the total resources with 40% share followed by Karnataka 22%, Madhya Pradesh 16%, Maharashtra 8%, Goa 5% and Andhra Pradesh 4%. Rajasthan, Gujarat, Jharkhand and West Bengal together share about 5% of the total resources.
Grade-wise, ferromanganese grade accounts for only 7%, medium grade 8%, BF grade 34% and the remaining 51% are of mixed, low, others, unclassified and not known grades including 0.5 million tonnes of battery or chemical grade.
In order to achieve the projected demand of ferro alloys, there will be large requirements of quality manganese ore. Therefore, either huge quantity of manganese ore is to be imported or the same could be converted into ferro alloys externally and then imported into India. Slower pace in the development of new mines as against the robust demand from the steel industry has already pushed India in becoming a net importer of manganese ore in the last 3 years. With the expectations of robust growth in the domestic steel production, the domestic manganese ore demand to grow at a CAGR of about 9% during the next 2-3 years.
Regulatory Risk The Mines and Minerals (Development and Regulation) Bill, 2010 has been proposed to replace the Mines and Mineral Development and Regulation Act, 1957 which may adversely affect MOIL's operations and financial position. This Bill proposes to give away 26% of the profit of a mine to the local community. There are various proposals being floated and final version is still awaited.
Cyclical Industry
90% of manganese demand comes from the Steel sector which makes Manganese totally dependent on the cycle of steel industry. During the downturn in 2008, manganese prices fell by almost half as steel prices and consequently manganese demand crashed. MOIL's revenue is highly dependent on the fortune of steel industry.
Geographical Concentration The Company operates 10 mines with 69 million tons of reserves in the states of Madhya Pradesh and Maharashtra (will continue to own 3-4% each post IPO) which makes the operations of the company concentrated geographically.