Iron Period layers revealed by latest archaeology excavations in Macedonia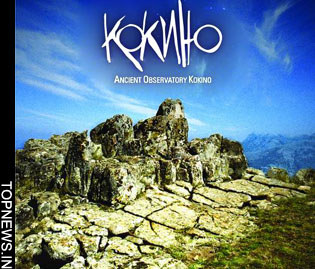 Sofia (Bulgaria), May 31 : The latest archaeological research at the ancient observatory of Kokino in north-eastern Macedonia has revealed layers from the Iron Period, around the seventh century BC.
"At the moment, there is intensive archaeological research on several sectors of the site," Minister of Culture Elizabeta Kancheska-Milevska explained during a Parliament session dedicated to questions of members of parliament.
The megalith observatory of Kokino is one of the priorities of the Ministry of Culture's 2009 programme, Kanchevska-Milevska explained.
The Ministry, along with the Cultural Heritage Protection Office, developed a plan for management of the site, which determines projects for the protection of Kokino as a site of cultural-historic significance and its nomination to be included on UNESCO's World Heritage list.
According to the Minister, Kokino has entered the first stage of the UNESCO accreditation list, "which is of enormous significance for the site and the area's economic development."
The Kokino archaeological site, which Macedonia aims to have included on the UNESCO's World Heritage list, is located about 30 kilometers from the town of Kumanovo in north-eastern Macedonia.
The megalithic observatory discovered there in 2001 was determined to be around 3,800 years old.
The oldest archaeological finds from the site date from the Early Bronze Age, but many objects from the Middle Bronze Age were also excavated, including ceramic vessels, stone-mills and moulds.
Stone markers used to track the movement of Sun and Moon were also discovered at the site. (ANI)