Jaitley calls for reforms in banking sector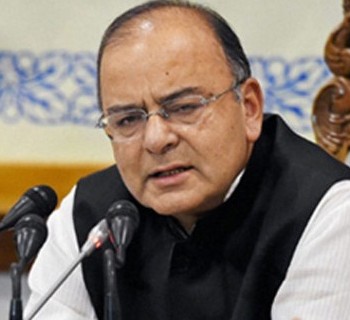 Pune (Maharashtra), Jan 3 : Union Finance Minister Arun Jaitley on Saturday called for reforms in the banking sector while pitching for greater autonomy in government-controlled banks.
"Public sector banks and financial institutions have performed very important role. There is a need to get the best talent into the system. There is a need for far greater autonomy to them. And, we also need to understand the problems that these banks themselves are confronting," Jaitley told reporters on the sidelines of a meet with officials of public sector banks.
Jaitley said the economy is at a transformational stage and added that there was a need to bring some bold reforms in the public sector banks.
"There are series of steps that the government has taken. There is a need now for the banking system in India in a big way to finance infrastructure, manufacture and infuse liquidity. There is also a need to conceive several reforms in the banking sector," he said.
The state-run banks recorded the highest level of stressed loans at 12.9 percent of their total advances in September 2014, while the same ratio for private sector banks was at 4.4 percent, according to the central bank data.
The country's top bankers had gathered in Pune to discuss long-pending reforms vital to improving the health of ailing public sector banks. (ANI)