Just wanted to know why my name was not recommended: Saina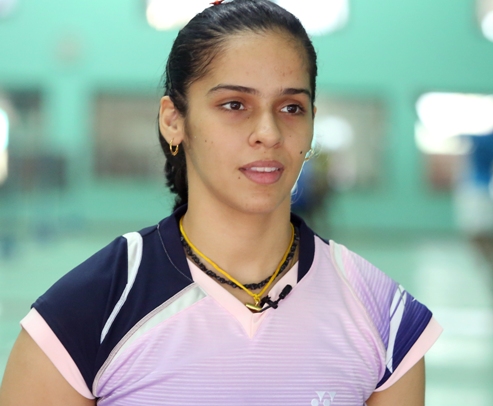 Bangalore, Jan 5 : Badminton ace Saina Nehwal on Monday denied media reports that she was demanding a Padma Bhushan, saying her intent was to merely know why her name was missing from the nomination list for the prestigious award.
"I don't know why it has been shown [in the media] that I demanded the award. Who am I to demand an award? I just wanted to know why my name was not recommended for the Padma Bhushan," Nehwal told mediapersons here.
The Olympic bronze medallist also expressed distress over speculations that she was angry that wrestler Sushil Kumar's name was on the list of nominations.
"Sushil is a great friend. People have made it big. I'm upset about this, because this is not the way it should have been put," she said.
The shuttler praised Minister of State (Independent Charge) for Youth Affairs and Sports Sarbananda Sonawal, adding that he has given her a lot of support.
"Sonowal sir took quick action. He is a great supporter of sports. I really would like to thank him for his help," Nehwal said.
Earlier, Nehwal had expressed her disappointment over the Sports Ministry recommending wrestler Sushil Kumar for the award over her.
According to reports, the Olympic bronze medallist had said that she would have felt proud if the government had conferred the award to both Sushil Kumar and herself.
Nehwal's remarks prompted Sonowal to state that he will explore all possibilities to recommend her name for the Padma Bhushan. (ANI)