Kerala Ready For Talks With TN On River Issues
Thiruvananthapuram: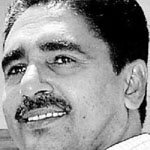 Yesterday, Water Resources Minister, N K Premachandran stated the State Assembly that the Kerala Government is ready for making discussions with Tamil Nadu to conclude matters relating to Mullaperiyar dam.
While responding during question hour, Premachandran stated that the State had formed a Dam Safety Authority according to the Centre guidelines, which would look after safety and security facets of all the 22 dams in the state.
He said that the lawsuit filed in the Supreme Court by Tamil Nadu challenging the Kerala government's right to establish such an Authority would arise for hearing on July 24.
Tamil Nadu required raising the water level from the current 136 feet to 142 feet in the dam located in Idukki district bordering the two states, whereas Kerala claimed that water level should be kept at 136 feet itself considering the security and protection of the over 100-year-old dam, he added.