The launch of Fallout 3 cancelled by Microsoft in India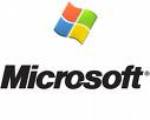 Keeping in mind the "cultural sensitivities" in India, the release of Fallout 3 has been cancelled by Microsoft India in the nation. 
It was earlier planned that on 28th October, the Bethesda RPG will be published on Xbox 360 by the platform holder. However now MS informs that game was cancelled from being launched since it could hurt Indian sensibilities. 
Through a statement, the company informed, "Microsoft constantly endeavors to bring the best games to Indian consumers in sync with their international release. However, in light of cultural sensitivities in India, we have made the business decision to not bring Fallout 3 into the country."
It has not yet been learnt that how could this game had hurt the sensibilities of Indians. Earlier too, Fallout had problems in Australia, since the game had references to proscribed drugs. Since then, every version of the game had this part censored.