Lava quietly launches Android-based Iris 430 handset
Submitted by Bharat Ghai on Tue, 03/05/2013 - 22:08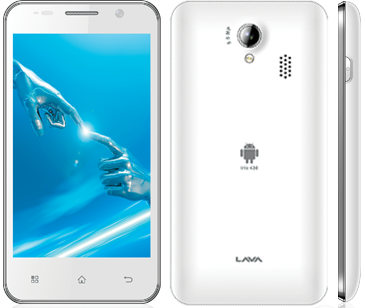 In a rather quiet announcement on the Lava website, the handset-maker has launched its new Android-based handset - the Lava Iris 430 - which will run the Android 4.0 `Ice Cream Sandwich' operating system.
According to the information shared on the website, the most attractive features of the Rs 7,500-priced Lava Iris 430 smartphone will include a 4.3-inch WVGA capacitive touchscreen (800 x 480 pixel); 1 GHz dual core processor; 512 MB RAM; and 4GB on-board storage capacity, which can be expanded to up to 32GB with a memory card slot.
Among the other notable features of the Iris 430 handset - which will come with a 1-year warranty - will be a 5-megapixel back-side camera with LED flash; a VGA camera in the front; and a 1400 mAh battery with claimed talk time of 4.9 hours.
In addition, the dual-SIM Iris 430 handset - which measures 130mm x 67mm x 10.55mm; and is yet to be officially announced by Lava - will also include GPS, Wi-Fi, 3G, and proximity and a G sensor. The device comes pre-loaded with apps like Fusion, Asphalt 6 and Saving Private Sheep, and a few others.
The Lava Iris 430 handset also unfolds entertainment for the users in the form of a music player, video player and FM radio; and, thanks to its Android environment, it gives the users the ability to search a collection of apps and services via Google's Play store.