LG Optimus L9 finally available in India
Submitted by Darpana Kutty on Sat, 11/24/2012 - 20:59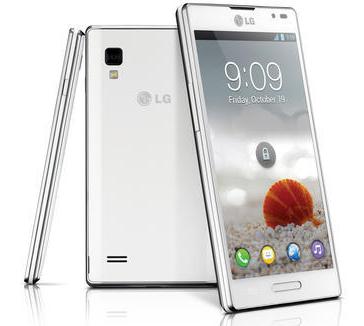 South Korea-based consumer electronics giant LG's Optimus L9 smartphone is finally available in the Indian market.
Priced at Rs 22,000, the Optimus L9 is a new mid-ranged smartphone that runs on Android 4.0 Ice Cream Sandwich (ICS) version of Google's widely popular mobile operating system.
Apart from Android 4.0 ICS, the Optimus L9 come preloaded with the company's user interface 3.0 and the new QTranslator app that makes use of the optical character recognition technology, which allows users to scan entire sentences in forty-four foreign languages to sixty-four user languages.
The new device's hardware specs include a 4.7-inch IPS display that offers a qHD resolution, a 1GHz dual-core processor, a huge 2,500 mAh battery.
The list of other specs includes a 5-megapixel rear-facing camera, a VGA front-facing camera, 1GB of RAM and 4GB of built-in storage. It also allows users to expand memory using a microSD card.
The LG Optimus L9 will compete with several mid-ranged smartphones available in the Indian market, such as the HTC Desire VC and HTC Desire X, Samsung Galaxy S Advance and Samsung Galaxy S2.