Literature a uniting force in India, agree Hindi, Urdu, Konkani, Kannada scholars
Submitted by Mohit Joshi on Mon, 10/13/2008 - 23:37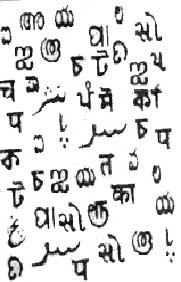 New Delhi, Oct. 13 : Indeed, one may say that the crucial meeting of National Integration Council (NIC) had an apt forerunner, in the seminar ''Integration Through Languages'' organised by the Vishwa Konkani Abhiyan, a Mangalore-based Konkani Language and Cultural Foundation on Sunday in the national capital.
The central message which came out at the end of the seminar, in which scholars from Kannada, Konkani, Persian, Punjabi, Urdu and Hindi participated, was that Indian literature is basically one, but has been written in many languages.
Margaret Alva, former Union Minister, who inaugurated the seminar, complimented the organisers for their effort in fostering national unity through language.
On the occasion M Veerappa Moily, Chairman of Administrative Reforms Commission and who himself is a noted literary figure, released the Hindi edition of Mahakavi Govind Pai, translated by Dr. L Suneetha Bai of Kochi. Manjeshwar Govind Pai was a renowned educationist and Kannada poet of last century.
Dr. V. R. Panchamukhi, former Chairman of Indian Council of Social Science Research, presided over the inaugural function.
The seminar was jointly hosted with Delhi Karnataka Sangha, Punjabi Academy, Urdu Tehzeeb, Saraswat Sanskriti Mandir and Goa Konkani Akademi.
Scholars, addressing in the seminar, underlined that there was need to translate various literary works in different languages, which would strengthen the unity of India.
Dr. Tanaji Halarnkar, Vice President of the Goa Konkani Akademi said that the Konkani Akademi aimed at holding seminars in different parts of the country to propagate 'the Unity in Diversity' is the unique feature of India.
The speakers included Dr. Sherif Hussain Qasemi, former Head of Department of Persian, Delhi University, Prof. Abdul Haq, former head of the Department of Urdu, Delhi University, Mahesh Darpan, noted Hindi author, Dr. Prem Singh, a multi-lingual scholar, Dr. Karanjeet Singh of Punjabi Academy, Dr. A. S. Bhambra of Urdu Tehzeeb and Dr. Purushottam Bilimale, President of Delhi Karnataka Sangha.
It was pointed out in the seminar that Konkani, did not have a script. Dr Harlankar, responded by saying that Devnagari has been accepted as the script for Konkani. He pointed out that this was not new. One example stated was that English had no script of its own, and is written in the Roman script.
I. Ramamohan Rao, former Principal Information Officer to Government of India and a columnist in his valedictory address termed the seminar was organized at the right time. He cited that language, as a medium of communication, is a binding factor not a tool for instigation to divide as witnessed in certain parts of the country.
He said that all languages were siblings in a single family, and hence, it was futile to debate on superiority of one language or the other.
He said literature has always reinforced social bondage and cited how the domiciled Indians in Trinidad, whose ancestors migrated from India two centuries ago, held on to their language through the few copies of the Tulsi Ramayana. They met in local temple every week, read a chapter followed by commentaries. Such meetings are still called "Sunday Service", according to local custom.
Although these congregations are religious in nature, Rao pointed out that the literary work of Tulsidas helped the Indians to retain their identity.
When the Indians migrated to the Caribbean Islands, there was no means to communicate with their home country. There was no electronic media, which would help them keep in touch with their homeland.
"Individual initiative in appreciating and learning other languages will lend a fillip to integration through lingua franca. Learning a language is not a Herculean task," Rao added.
Further, Rao recalled, his contentment at propagating Urdu when he was the PIO by helping the development of a Urdu teleprinter service by adapting the Arabic script. The Urdu teleprinter service of the United News of India has been of great help to Urdu newspapers in the country.
Under the ''Vishwa Konkani Abhiyan'' mission, mooted by B. Vaman Shenoy of Konkani Language and Cultural Foundation, similar events have been planned in Kochi, Ahmedabad and Kolkata. It will also facilitate wider exposure to Konkani, a language spoken widely along the western coast in the country, known as Konkan. (ANI)