Lockheed Martin bags key South Korean order
Submitted by Gaurav Mehra on Mon, 03/24/2014 - 22:06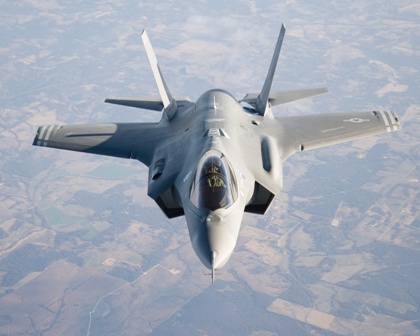 Defence aviation major, Lockheed Martin Corp has said that it has bagged a key order from the government of South Korea.
The company said that South Korea has selected its F-35 Lightning II aircraft for its F-X fighter acquisition program. The company said that Lockheed Martin will become the third foreign country to include the F-35 in its fleet after Israel and Japan. Israel had ordered F-35A in 2010 and Japan ahd selected the same in 2011.
The country will acquire 40 Lockheed Martin F-35s with a procurement budget of 7.4 trillion won or about $6.8 million, according to the Defense Acquisition Program Administration (DAPA) of South Korea. The foreign military sales (FMS) process will require the government to pay an amount specified by the U. S. at the time of delivery. The DAPA will begin negotiations on aircraft software, price and offset programs from the next week relating to the purchase of aircrafts.
Orlando Carvalho, Lockheed Martin Aeronautics executive vice president, in a statement Monday, "We look forward to supporting the discussions between the Republic of Korea and U. S. governments in support of a final agreement this year."